PERSONAL NEWS # 178

Saturday afternoon, March 20th, was Tolkien Reading Day at the Ft Lee Public Library. We in the tri-state area was blessed with lovely warm, sunny weather that day. I wore my new Renaissance gown with jewelry I created. List of the "readings" is as follows. . . .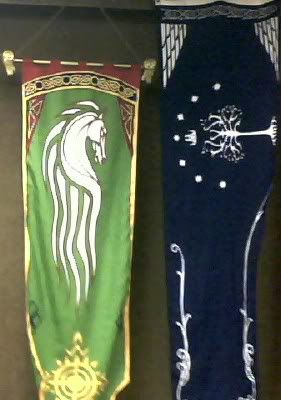 [Banners of Rohan and Gondor]
Tim: "The Ring Verse "in 3 languages, then 4 excerpts from "On Faerie Stories"
Carole: The true "death of Denethor", then "Namarie"
Charlene: Boromir/Frodo at Amon Hen / Breaking of the Fellowship
Mary: Bilbo presents Arkenstone to dwarves' "enemies"
Adam: Bilbo and Smaug dialogue from The Hobbit, then Bilbo's 111st b'day speech
Dennis: Bilbo and Gandalf meeting from The Hobbit, with assist from Timdalf
Group: "New York Friends of Tolkien" excerpt from the "Council of Elrond" dramatic reading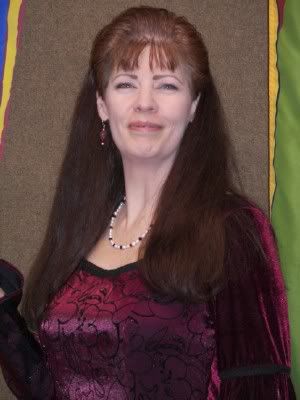 [Dennis and Timdalf]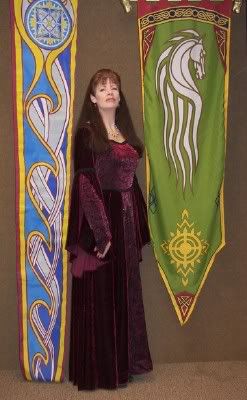 [The proud Lady Boromir from Gondor]

Afterwards a group of us went out for Chinese food at a local place in Ft Lee, NJ, before heading off to our respective homes.
Sunday afternoon, March 21st, I joined other members of TGTSNBN at Fort Tryon Park for Winter/Spring Cosplay. The weather was sunny, warm and the park was busy. We made quite a stir with our Harry Potter style of costumes...............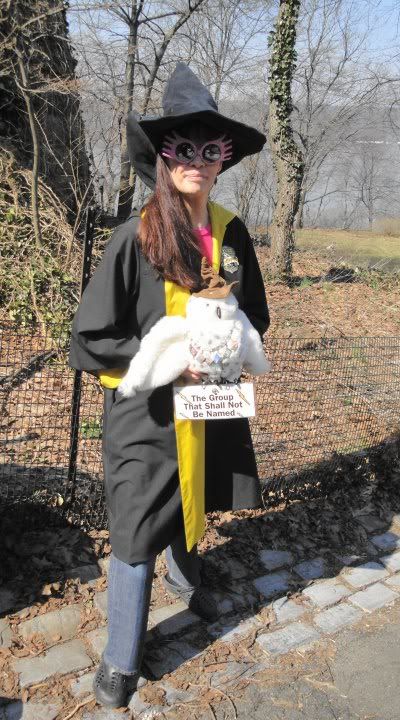 [The Hufflepuff witch posing with Hedwig]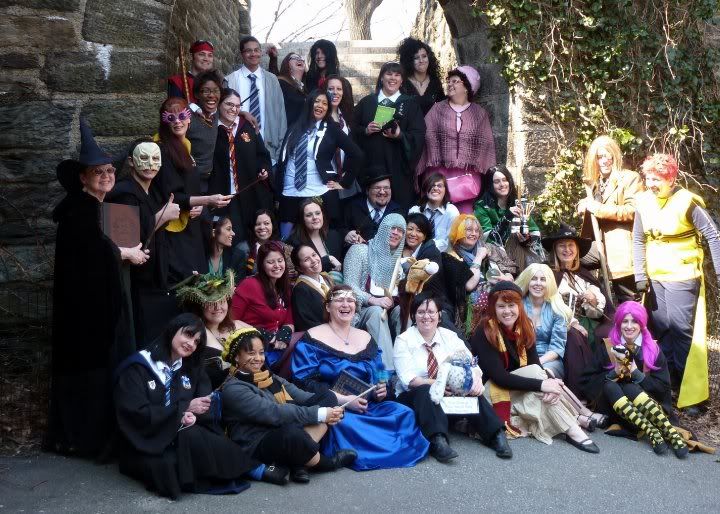 [TGTSNBN posing at Ft Tryon Park]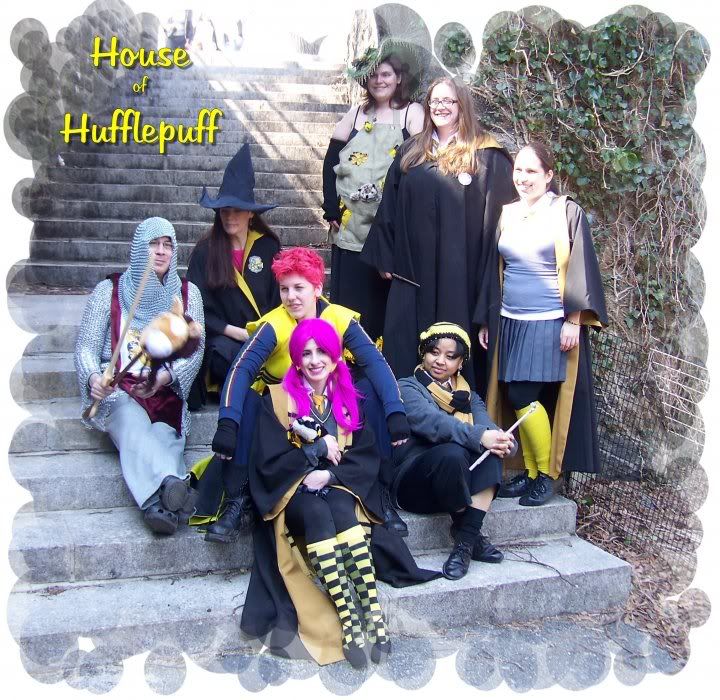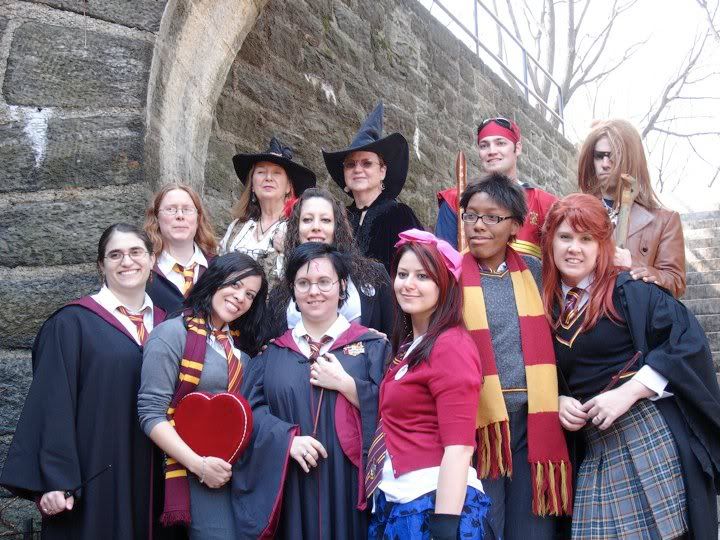 [Gryffindors are Courageous]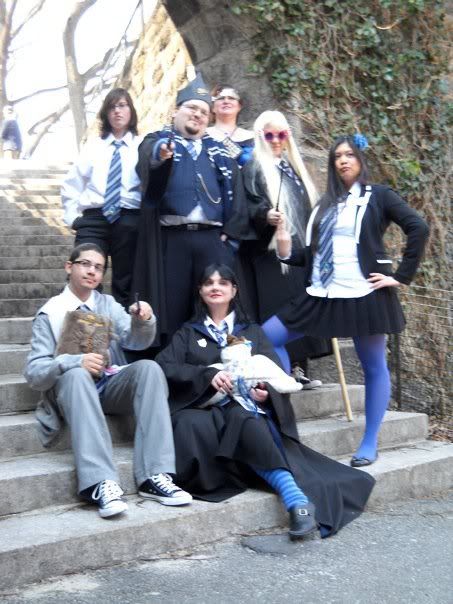 [Ravenclaws are Smarties]

Tuesday evening, March 23rd, I hung out with other Losties [ie: Deborah, Jax, Elena, Jenni, Sarah, Shannon and Tony] at the Irish Rogue pub to watch the latest episode featuring Richard.
Wednesday evening, March 24th, I jumped on the NYDoP CCR team conference call at 8:45pm.
Friday evening, March 26th, I joined other ladies at Friday Nite Knits in Kensington neighborhood of Brooklyn.
Sunday afternoon, March 28th, I joined other members of TGTSNBN in Riverside Park for Quidditch. Afterwards several of us headed over to TOAST for a late brunch, and diverse conversations.
Tuesday evening, March 30th, after I went to my foot doctor appt, I stopped by Borders in Columbus Circle and then off to the LOST meetup at Irish Rogue pub.