IMPEACH BUSH & CHENEY NOW!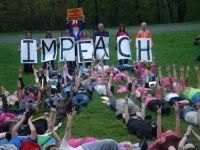 [Above photo taken on April 28th in Central Park, NYC, during the World Can't Wait nationwide "Impeach" project. Part of the letter A … Duchess participated in this event in northwestern part of Central Park. It was such a blast.]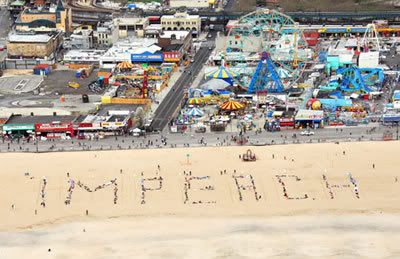 [In the above photo, many Liberals and Progressives headed out to Coney Island, NYC, to spell IMPEACH in the sandy beach. Photos are from World Can't Wait website.]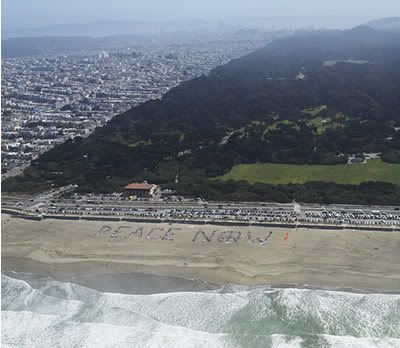 [In the photo above, Liberals and Democrats from San Francisco spell out PEACE NOW! on the beach. Such a beautiful, happy sight to behold.]

[Duchess Note – To view more photos from around the US and read accounts of what took place, go to
http://www.a28.org/
]
Bill Maher Interviews Presidential Candidate Dennis Kucinich on April 27th

- This was an awesome interview!
http://www.youtube.com/watch?v=wQc2pd0UaoA