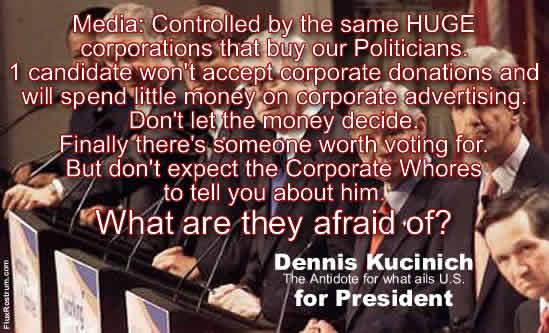 Valley Of Fallen Idiots
JOURNAL OF DOUBT
by M.C. Scheck
http://www.geocities.com/rangerhiq/journal02282004.html
An Excerpt From The OPINION JOURNAL article called "The New Dixiecrats"
February 25th
by James Taranto
http://www.opinionjournal.com/best/?id=11004737
The Kucinich Surge
Written off by the pundits and the establishment after weak showings in Iowa, New Hampshire and elsewhere, Dennis Kucinich finished a surprisingly strong second in Hawaii's Democratic caucuses yesterday. He managed 26% of the vote, just 24% short of John Kerry's total. This gives Kucinich's insurgent candidacy momentum going into the 10 "Super Tuesday" primaries a week from now--including the contest in his native Ohio. There's one obstacle in the path of the Kucinich juggernaut: John Edwards, who finished a surprisingly strong second in Wisconsin's Democratic primary last week, giving him momen--oh sorry, we don't mean to sound like a broken record. If Edwards doesn't do well next week, he's likely to end his candidacy, leaving a two-man race between Kucinich and Kerry. That's when things will get interesting.