Message From NJ/NY volunteers in the Kucinich for President 2008 Campaign
We have ALL noticed the distinct lack of coverage of Dennis' campaign in the New York/New Jersey media, and I'd like us to join forces and get that situation changed. Please join us this Sunday, January 28th at 7:30 p.m. at the Huck Finn Diner in Union (2431 Morris Avenue – not far off the Parkway), so we can plan a media blitz and discuss other campaign strategies. We need to get started on this as soon as possible. To hear the New York media tell it, only Obama and Clinton are running. Public perception is shaped very quickly, so I want us to get Dennis' name out there as much and as soon as possible. Please make every effort to attend this important meeting. I'd appreciate an e-mail or phone call (862-452-7688) to let me know if you'll be there, but of course drop-ins are always welcome. Thanks, everyone!
[Duchess Note: I too have noticed that the Corporate Mainstream Conservative Media is only focusing on Clinton/Obama and occasionally Edwards. I'm so disgusted by it. This coverage is typical behavior of conservative media. They should provide the American voters full, proper coverage on ALL Democrat candidates. Beward American voters, you are very much being misinformed and mislead. Not only about election and campaign issues, but in so many other areas. Demand the truth, send letters to newspaper editors and always be vigilant.]
Hillary for President?

Cindy Sheehan, Truthout Guest Contributor
http://www.truthout.org/docs_2006/012207A.shtml
[Duchess Note: Right-on Cindy! The peace sistah speaks the truth. That's right, let the truth be told about Slick Hil with intelligence and clarity. Americans need to learn the reality about NY States ambitious Senator. Making her president won't bring back a "golden age of Slick Bill". They are so not Liberal nor Progressive. Its actually an insult to us who are Liberal and Progressive to be labeled with them. They've become more conservative over the years.]

'Saturday Night Live' Slams Chris Matthews, Hillary Clinton and the Liberal Media

Posted by Noel Sheppard on NewsBusters Blog
http://newsbusters.org/node/10287
Dennis Kucinich: Bring Back The Fairness Doctrine

By Nate Anderson
http://arstechnica.com/news.ars/post/20070117-8640.html
As 25 More US Troops Die in Iraq on Saturday, Kucinich Appeals to Bush to Rethink Escalation
- Message From Congressman Kucinich Website
US Rep. Dennis J. Kucinich (Dem. OH) today called upon President Bush to rethink his policy of escalation in Iraq in the wake of the deaths of 25 more US servicemen in Iraq on Saturday, 12 in a helicopter crash and 5 in combat in Karbala. The deaths marked the third highest number of combat related US mortalities in Iraq on any given day since the start of the war. The President is preparing 21,500 more troops to send to the region to quell the rising insurgency.
"The President must see that emerging events argue strongly against an escalation. This is the time for an honest reappraisal, not a headlong surge over a cliff. The Administration is sending a procession of troops to their deaths on a mission impossible for a cause improbable. It is urgent that the President change his direction and begin to deescalate the war and bring our troops home alive," Kucinich said.
Last week Kucinich presented Congress with a 12-point plan which called for the United States to end the occupation, withdraw all troops and close all military bases in Iraq, simultaneous with reaching out to the world community for help in building an international security and peacekeeping force in Iraq.
"When the US indicates a new policy which renounces the occupation and unilateralism, the world will be ready to help." Kucinich said.
Learn more about Congressman Kucinich & his 2008 campaign for President at
http://kucinich.us/
Sean Bean Hitches A Ride On Horror Remake

Ian Spelling, NY Times Syndicate
http://www.sunherald.com/mld/sunherald/entertainment/16495435.htm?source=rss&channel=sunherald_entertainment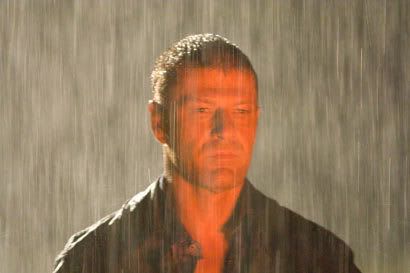 [Sean Bean in a scene from "The Hitcher"]

Sean Is 'Most Attractive'

Sheffield Today
http://www.sheffieldtoday.net/ViewArticle2.aspx?SectionID=58&ArticleID=1986607